Ample Trails for IT and Security Products & Services
Right from its inception in 2012, Ample Trails has established itself as a trusted organization that takes care of a wide customer base. Be it homes, SMEs, offices, industries or the sectors of education, banking and finance, we cater to them all. We have supplied our security system, biometric time and attendance machine, and other products and services in foreign countries also, Nigeria, USA, Singapore, Soudi Arabia are some of the countries where AmpleTrails has supplied security system, biometric time and attendance machine. All members of our Business Development, Sales, Support, Accounts, HR & Technical Evolution teams are equipped with the highest levels of training and are experienced in their specific areas of expertise. Addressing all kinds of specialized requirements of our clients, our exhaustive product portfolio and solutions are backed by a long list of international and domestic vendors.
Smart Biometrics and Face-Recognition Solutions at Ample Trails
Retailers, marketers, business houses and other vendors are looking towards leveraging the many advantages of our biometrics and facial recognition software via smart phones, tablets or their computer's built-in cameras. At Ample Trails, we have the expertise to offer popular biometric modalities as well as facial recognition solutions for an exhaustive range of applications. Right from aiding law enforcement agencies that require this technology for the identification of wrong –doers, to helping border control deployments in streamlining their security operations, we harbor the potential for doing it all.
Our security system, biometric time and attendance machine use fingerprints prints and RFID, while our face recognition software solutions have distinct advantages because of their non-contact processes.
We provide for fast and accurate face recognition based on neural network technological inputs.
Our solutions offer a high recognition rate and short processing time.
Face/Biometric device integration with tripod/turnstile is the advance solution we are
We allow for easy adaptation to all existing IT systems, and more.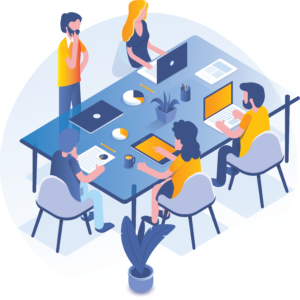 We are Expanding our Services, Everyday!
We believe in constant growth and expansion. Along with our existing products and services, we have introduced:
Several office automation systems and solutions.
Integration of sms with attendance software is a great and latest technology.
Integration of attendance software with popular CRM just like SAP, etc is a big achievement in the industry of biometric attendance device.
Ample Trails – Why do we Excel?
Along with the management, our employees at Ample Trails are committed to excellence and providing nothing but the best……..At all times.
Our strengths lie in:
Our customized CRM software that takes care of most routine processes to minimize communication gaps and exclude time lags.
The latest technology-backed, Electronics Time Attendance machines for better control and reporting purposes.
High work satisfaction levels for all employees via incentives, time to time increment and bonus. This in turn guarantees smooth workflows / relationships, and more efficient services for customers, bankers, vendors, and other stakeholders.
Why Ample?
The seamless home/office automation solutions offered by Ample Trails are reputed for their high quality, creativity metrics, and the latest technology inputs. From smart project conceptualization tools to expert installation and benchmarked customer services, we are known for it all.
So, are you ready to leverage the many benefits of partnering with Ample Trails? Get in touch with us, today.