Face Recognition Attendance System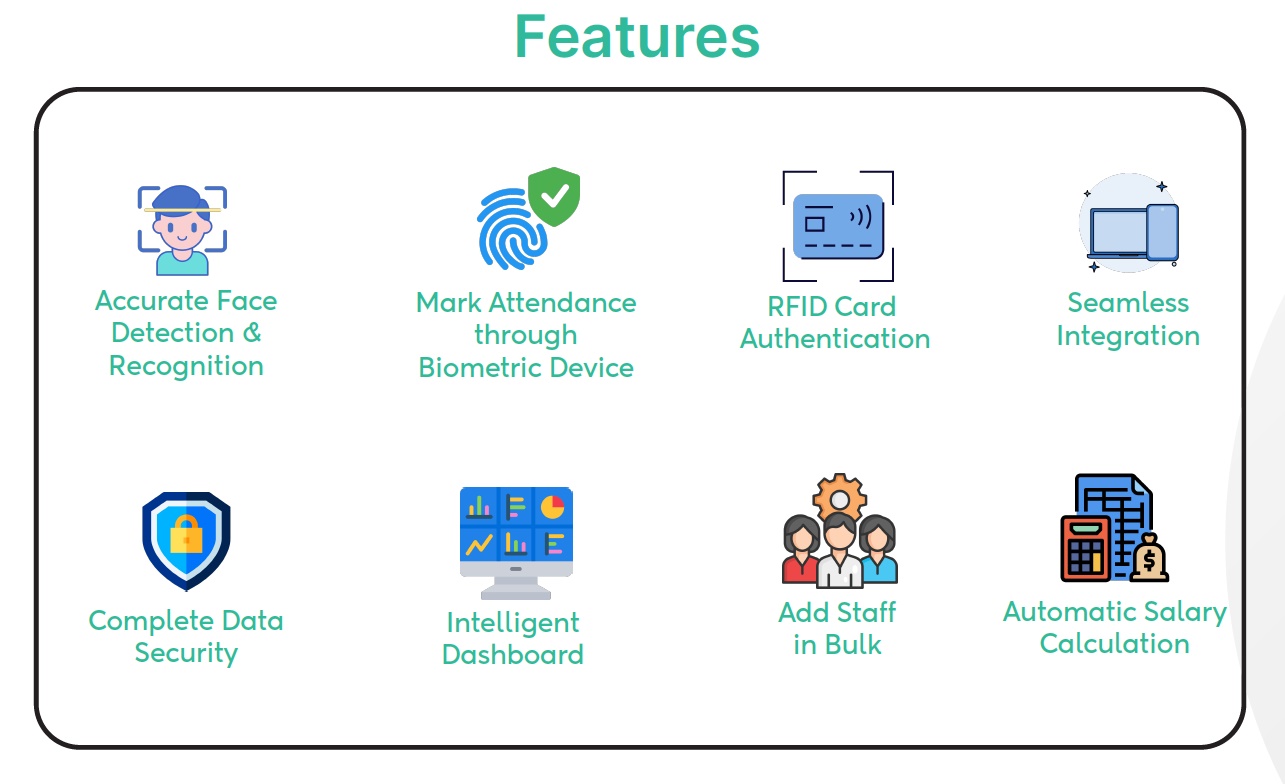 Face Attendance Machine with inbuilt Wi-Fi
N-BM60W Pro focuses on the concept of unique features to give a gratifying experience. Moreover, the design with an edgy look makes it a head turner. Accurate face verification that doesn't compromise in the matter of distance or light.
Storage Capacity
Face Capacity : 500 (1: N)
Finger Capacity : 2000
Card Capacity: 2000
Max. User : 2000
Log Capacity : 1,50,000
Attendance Machine with Cloud Software.
Communication
Wi-Fi, TCP/IP, USB Host
Push Data: Yes
Face Recognition Attendance System for Multi-Location Attendance
Audio/Visual
Display : 2.8'' IPS LCD color screen
LED Indicator : Green/Red
LED for day night vision : Array LED
Voice instruction : 16-bit Hi-Fi voice and sound indication
Language : English
Biometric Attendance System
FAR : 0.01%
FRR : 0.001%
Sensor type : 500 DPI
OS : Linux
Verification Time : <1second
Identification Mode : Face, Fingerprint, Card, PIN
Power & Environment
Operating Temperature : 0°c ~ 50°c
Power : 5V 1Amps (BIS standard)
Dimension (L*H*W) : 160 x 140 x 65 mm